STRIATA eBILLING SOLUTION ARRIVES IN ASIA

Red Bridge Consulting has secured the contract to promote and sell Striata's eBilling Suite in the Asia Pacific region.
Striata is a global eDocuments, eBilling and eMarketing software application developer and services specialist.
Striata's Secure Electronic Document Delivery and Email Bill Presentment & Payment (EBPP) are solution sets that deliver an enhanced customer experience, rapid reduction in operational costs and quicker payments.
For more information visit www.striata.com.
---
RED BRIDGE CONSULTING TOUTS MOBI-TICKETS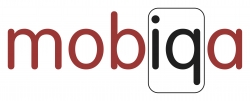 Red Bridge Consulting is working with Mobiqa, a UK based mobile ticketing company, to increase their market penetration in the Asia Pacific region. RBC are providing a virtual sales office in Hong Kong, with our staff reporting directly to Mobiqa's Sales Director in the UK, and undertaking sales and business development work for Mobiqa within the region.

The Mobiqa range of products includes mobi-tickets, mobi-coupons and mobi-passes, each sent as an SMS or MMS to a mobile phone, and each including a barcode that can be scanned at the point of redemption.

Mobiqa's solutions are already being used in 22 countries around the world, and in working with Red Bridge Consulting, Mobiqa is looking to increase their coverage in the lucrative Asia Pacific Region.

For more details of Mobiqa's solutions, please visit http://www.mobiqa.com
---
RED BRIDGE CONSULTING HAS A FLUTTER

Red Bridge Consulting is delighted to announce our Asia-wide Agency Agreement with Rapid Mobile Media Ltd. Rapid Mobile is an Edinburgh based consultancy and software development company specialising in web and mobile solutions.

Their flagship Mobet software is a Java-based mobile betting exchange solution for the worlds biggest betting exchange Betfair (http://www.betfair.com). With the release of high-speed wireless data-transmission technologies, peer-to-peer technologies and an increasing demand for multi-channel solutions, Rapid Mobile is well placed to advise and deliver new media solutions.

For more information on Rapid Mobile services and products, see http://www.rapid-mobile.com.
---
APPLIED GENERICS LOCATES RED BRIDGE

Applied Generics, the UK-based supplier of location-based systems to mobile telecoms opeators is working with Red Bridge Consulting to develop business throughout the Asia Pacific region. RBC is providing contract sales and business development services to Applied Generics.

The Applied Generics product set comprises Nero24, Rodin24 and Vista24. Each one allows mobile operators to identify the location of every subscriber active on their network, and then use that information for marketing, security, road traffic analysis or network optimisation purposes.

Applied Generics solutions are already widely deployed throughout Europe and the USA, and are used by major network operators such as Vodafone and Wind.

For more details of Applied Generics' solutions, please visit http://www.appliedgenerics.com
---
RED BRIDGE CONSULTING ADOPTS PET PROJECT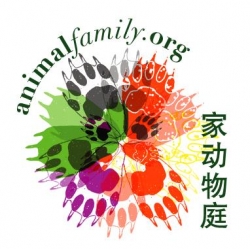 Red Bridge Consulting is proud to be working with Animal Family, a not-for-profit organisation based in Hong Kong. RBC are assisting in securing funds to allow the launch of the world's first endangered animal adoption website.

This site will use 21st century technology to enhance the usual 'adopt an animal' service already offered by some larger zoos. Regular updates by e-mail, SMS and even webcams, along with an 'ask the keeper' on-line forum, will keep adopters in touch with their animal families. When operational, the site will raise millions of US$ per year, which will be distributed to the participating zoos and conservation parks.

This work is being undertaken free of charge, as part of Red Bridge Consulting's Corporate Social Responsibility programme. For more details of this project, please contact Red Bridge Consulting directly.
---
RED BRIDGE CONSULTING FINDS TREASURE... AND DRAGONFLIES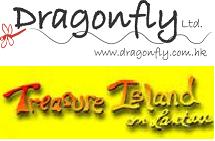 Red Bridge Consulting, as part of our Corporate Social Responsibility programme, have been working with Treasure Island on Lantau and Dragonfly, two Hong Kong companies specialising in educational camps for kids. RBC has provided staff at highly discounted rates to support the initiatives of these organisations.

Our staff have taken time off from our more traditional business development work to mountainbike, hike, kayak and scramble with kids from 6 to 16 years old. All games and activities focus on teambuilding, communication and environmental awareness.

Whilst the aim is to provide the children with core skills vital to their development, we find it keeps us young too...

For more details of Dragonfly and Treasure Island, please visit:
http://www.treasureislandhk.com
http://www.dragonfly.com.hk